Available Now: 
The Ever Changing Sky: Meditations on the Psalms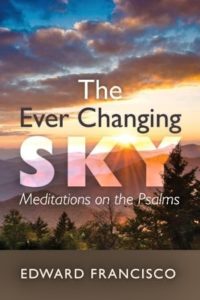 The Ever Changing Sky: Meditations on the Psalms, a book of lay meditations on the Psalms composed in fits and starts over a thirteen-year period, is for anyone struggling with the challenges of leading an authentic life in what poet John Keats termed an "arena of soul making." Special emphasis is given to the trials and fulfillments the author experienced while journeying to discover the indivisible connections among his roles as husband, father, grandfather, teacher, author, and Catholic. Although this book should appeal to a wide audience of readers seeking to uncover sacramental graces in everyday life, The Ever Changing Sky is especially meaningful for those wishing to contemplate their lives in a spirit of wakefulness.
Wipf & Stock      Barnes & Noble       Union Avenue Books      Amazon

Literary Relationships of Robert Cole and Walker Percy:
An American Search for Meaning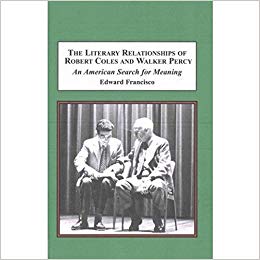 This book not only captures a friendship or union of like minds, but it synthesizes approaches pointing to a new science of "thirdness," one accounting for the triadic nature of human beings as sign maker-receivers.
Professor Francisco's pages is a take on life edging us, as Dr. Percy insisted, away from 'high falutin' talk toward everyday experiences: hopes and dreams and memories turned into a  kind of reflection . . .
 —Dr. Robert Coles, MD, Pulitzer Prize Author

Mallory's World from A to Z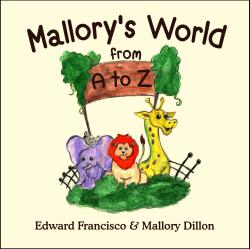 Mallory's World from A to Z is a collection of smart and appealing alphabet poems illustrated by the poet's great niece, a blond-haired ball of energy and art student named Mallory.